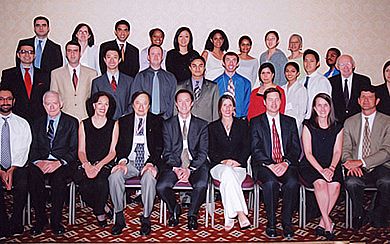 We are currently collecting contact information from our alumni nationally. If you are a graduate of the residency program or served on faculty at the Department of Ophthalmology at The George Washington University, please help us update our alumni directory.
Please contact
Darcelle Pinckens
202-741-2814
dpinckens@mfa.gwu.edu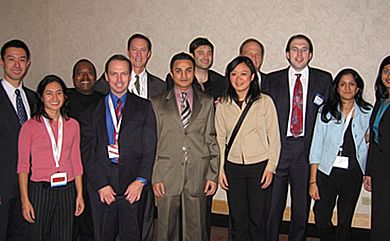 Gifts to the Department of Ophthalmology enable us to provide support for faculty and student research and travel, graduate student fellowships, and academic enrichment activities including guest speakers, visiting faculty, and symposia. Each gift, no matter how large or small, makes a positive impact on our educational mission and furthers our standing as one of the nation's preeminent liberal arts colleges at one of the world's preeminent universities.
You can make your gift to the department in a number of ways:
By mailing your check, made out to The George Washington University and with "Department of Anatomy & Regenerative Biology" in the memo line, to:
 
THE GEORGE WASHINGTON UNIVERSITY
PO BOX 98131
WASHINGTON DC 20077-9756
By phone by calling the SMHS Development and Alumni Relations Office at (202) 994-7511