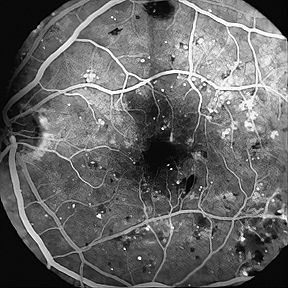 The Department of Ophthalmology at the George Washington University features a fully equipped ophthalmic imaging unit that provides photographic and digital documentation for patient care, clinical research, and vision research activities.
Ophthalmic imaging provides essential services to vision investigators at the George Washington University for their individual and collaborative research projects. These services range from color fundus photography, digital fluorescein angiography, high-speed ICG angiography, OCT, and HRT imaging.
The imaging facility has been updated with the latest equipment, resulting in inefficient utilization of space and high productivity. Our photographer, Bert Miskell, and technicians are highly skilled and trained to perform vision-related work.
Ophthalmic imaging services:
High-Speed ICG Angiography
Digital Fluorescein Angiography
Optical Coherence Tomography (OCT)
Heidelberg Retina Tomography (HRT)
Color Fundus Photography
Slit Lamp Photography
Pentacam
Optos